Sol Algranti, CEO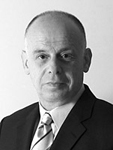 Sol is an accomplished entrepreneur, operator and investor with more than 40 years of experience in engineering, manufacturing, operations and business services. He has successfully grown all his businesses which included numerous acquisitions. Currently, Sol is President and CEO of NorthBridge Consultants, the largest independent Scientific Research and Experimental Development (SR&ED) consulting company in Canada, and the Algranti Group of Companies, which consists of plastics manufacturing, high tech tool development for the plastics industry, and a sales and marketing company. Sol is a Mechanical Engineer and in addition, has earned his Master of Science degree in "Manufacturing and Systems Engineering" from the University of Saltford in England.
Alby Algranti, Director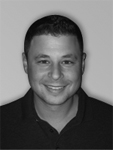 Alby Algranti, Director, is armed with 14 years of manufacturing experience in plastics and composites through plant management, proprietary and custom sales development and now as President. He possesses first hand knowledge of the management buyout process having successfully completed the MBO of Shirlon Plastic Company Inc. He is currently leading his company to unprecedented profit in the midst of the global down turn. Alby attained a business degree from UWO and has hands on experience through his mould making apprenticeship.
Brian Hunter, President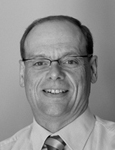 A seasoned financial executive, Brian has broad experience in providing debt and equity financing to small and medium sized Canadian businesses. During his 30-year tenure with Roynat Capital, Canada's leading private merchant bank, he was instrumental in completing numerous management and leveraged buyout transactions in a wide variety of industries. Brian earned his BA in Economics and his MBA at the University of Western Ontario. He has written on numerous business topics for The Financial Post and Exchange Magazine and recently co-authored a book on business turnarounds, "Turnaround: Brains, Guts and Stamina". Brian is also very active in the community and is a member and past President of The Rotary Club of Kitchener-Conestoga.
David Shekhter, Director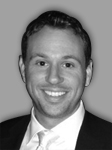 Experienced and well known in the online payment industry, David Shekhter founded an international stored value card company, one of the largest in the trade and recognized around the world. David earned a Business degree in Management Information Systems from the University of Western Sydney. With 6 years experience in the industry, David is currently the president of Voltage Pay, supplying various businesses with ACH (automated clearing house), Check 21, and Credit Card processing. David works daily with multiple banks, providing small to large sized companies with advanced banking services. He also advises companies in the areas of information and payment systems.