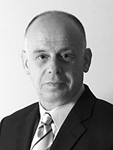 A key learning from my 20 years as an entrepreneur is that you must never stop growing and innovating your business. Therefore, I am very excited about the creation of NorthSpring Capital Partners.
With as many as 50% of small and medium sized businesses expected to change ownership in the next ten years we believe it is critical to the success of the Canadian economy that businesses have a ready source of capital to fund the transition of ownership into new hands. The managers of these businesses are often the best choice for succession.
Our mission is to become the premier source of funding small to medium-sized businesses requiring under $1 million of equity capital to complete management buyouts. We will also participate in management buy-ins wherein an experienced external manager or management team is sourced to acquire the business.
We know from our own years of experience in buying and selling businesses that there are numerous challenges to completing a successful MBO. We encourage managers to contact us early in the process so that we may assist you with deal structuring, negotiation strategy, valuation and arranging financing.
If you are a business owner considering your succession options, we would be pleased to discuss whether the option of a MBO or MBI is appropriate for your situation.
We recognize that whether you are a manager or business owner that confidentiality may be of utmost importance. All discussions with NorthSpring Capital Partners are confidential and will not be discussed with any other party without your consent. By choosing to deal with NorthSpring Capital Partners, you are choosing a team that is passionate about helping you to achieve your goal. We believe that you will value our way of thinking just as much as we value yours.
Best Regards,


Sol Algranti, CEO, NorthSpring Capital Partners Inc.