An MBO is an exciting, once-in-a-lifetime opportunity for a manager or management team to purchase a significant stake in the business they presently manage. MBOs are normally financed by senior secured loans such as bank lines of credit and term loans, subordinated (also known as unsecured or mezzanine) debt, private equity, vendor notes, and a small amount of funding from the management team themselves. A new company typically raises the funding to acquire the shares or assets of the existing business.
What investment the manager or management team puts in varies from deal to deal. Financial partners expect management to have some "skin in the game", but it need not be a vast sum. With support of the vendor and outside investors such as NorthSpring Capital Partners, a management stake of as little as 5 to 10% of the purchase price may be all that is required.
Why do MBOs happen?
Managers should be on the lookout for a number of situations that could potentially lead to an MBO opportunity:
A business unit that is no longer core to the whole company.
The owner has plans to sell or even close the business.
Financial pressure leading to the decision to dispose of assets.
A family run business where the children are not capable of running it or have no interest in the business.
An owner reaching retirement age.
Resolve dispute over the future direction of the business.
Unforseen circumstances involving the owner such as death, health issues or divorce.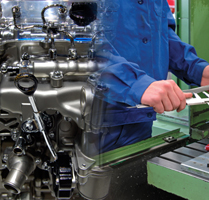 How to Get the Ball Rolling?
Broaching the subject of doing an MBO can be a very delicate subject. It is best to do so in a non-threatening manner. For example, you could ask the owner, "Would you ever consider selling the business to key management if they could raise the funds?" Or you could simply state, "If you ever decide to sell this business, the management would be interested in trying to buy it."
How Successful are MBOs?
The good news is that MBOs have a much higher success rate than other forms of leveraged buyouts. Top managers can earn huge gains from participating in these transactions. MBOs are also positive for the underlying businesses. Research has proven that MBOs are typically followed by significant increases in entrepreneurial activity, new product development and improved productivity.
However, MBOs can prove to be a major distraction for the managers involved as they must deal with the many important issues regarding structuring the transaction while continuing to be responsible for the normal running of the business. That is why it makes good sense to retain an experienced buyout advisor to project manage the transaction. Few managers have ever done more than one MBO, therefore the specialists will have much greater knowledge and experience of the process. A good buyout advisor should be able to assist with the following issues:
carrying out an initial feasibility study
valuation of the business
preparing the business plan and key assumptions
financial modelling
negotiations with vendor and financiers
structuring of debt and equity
introductions to financial backers
due diligence
legal and accounting issues
closing the transaction and post closing adjustments
Buyouts are technically complicated, time consuming and expose the managers to a new level of risk. However, an experienced financial advisor will be able to identify, analyze and resolve the many complex issues enabling the management team to complete an MBO with a realistic price and appropriate financial structure.